Wholesale Landscape Trees Via Our Direct Ship Trailers

Delivery service is available throughout the state of Michigan via our Direct Ship Trailers. Your plant material can be delivered right to the job site while your crews are prepping your landscape job. This also saves on double handling the plant material and is a real time saver.

Nationwide shipping available FOB via common carrier.

To help ensure healthy delivery all of our landscape stock is fresh dug at the time of order. Please feel free to contact us by phone or email for more information about pricing, shipping, and availability.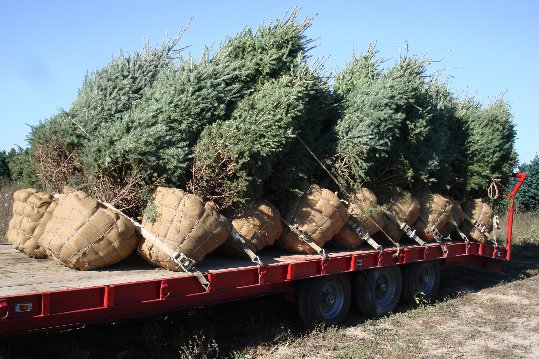 We can ship loads of trees to you or your jobsite with our direct ship trailers. Our trailers are capable of hauling up to 40 32" ball landscape trees.